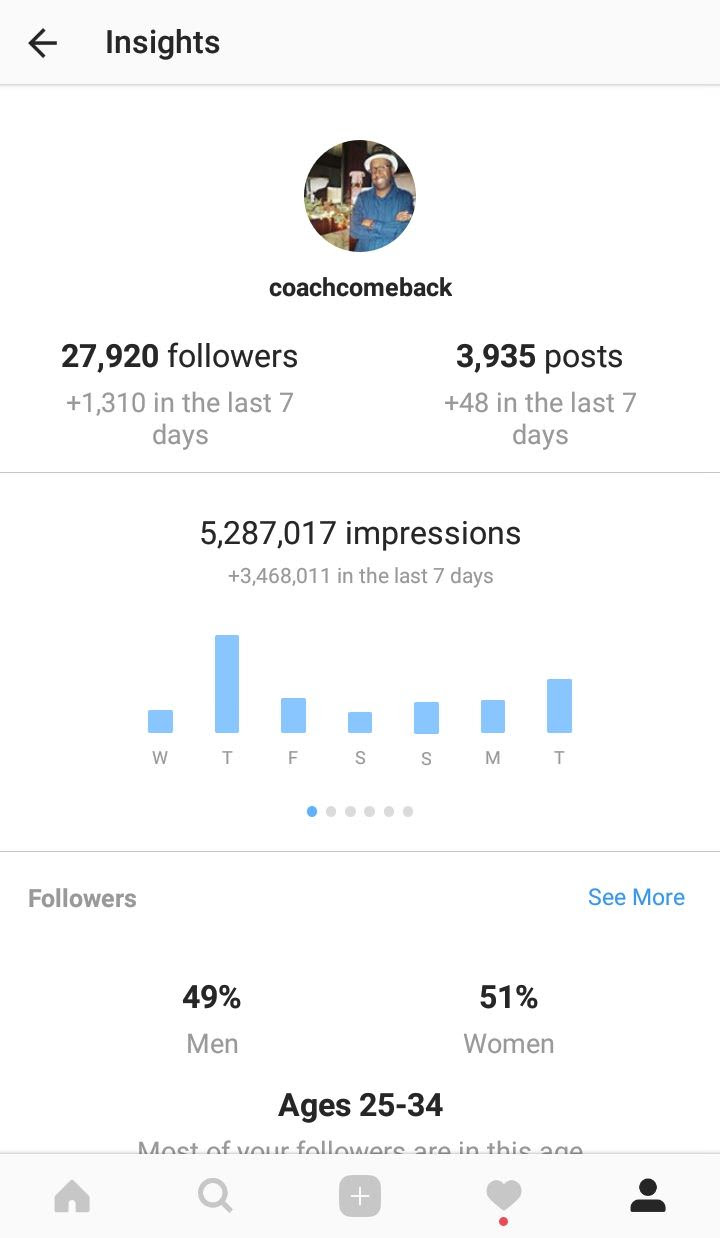 ===========Dear Readert: I've Gone Viral============
More specifically… my instagram page has hit critical mass!
A few weeks ago every time I did a post I would get an average of about 100-250 likes per post …
and then all of a sudden I started getting post with 1000 or more!
And I found out the reason was I was hitting the front page of Instagram
what that basically means is Instagram has a front page called the explore page where they put the most popular post on Instagram.
You basically get featured on the very front page with massive exposure, tons of new followers… likes… everything
It's insane!
And for a while that was only happening to me maybe once every couple weeks. Then I noticed one post would all the sudden have 3000 likes while all the rest had about 100
But right around Christmas time I guess… maybe a little bit before… I realized that started happening more frequently!
More like once or twice a week!
Now it seems like it's almost happening every other post!
Then I understood why…
After further research I realized Instagram now considers my account a popular account so most of my posts are now automatically getting featured on the front page!
Awesome right?
At the time of writing this I have about 26,900 followers and I have a post that has about 9000 (and counting) likes and 243 comments that I posted just last night! (see here)
I have a video from 6 days ago with 320,000 views and 350 comments (see here)
All organic!
All real!
All free methods!
I did not pay a cent for my page (or any of them)
So my question to you is…..
Is that something that interest you?
is that something you would like to know how I did it?  Because I have done this with several accounts in wide varying niches now.
And I am now gettting private messages daily asking to pay me for a shoutout or to be mentioned on my page or people telling me they have small pages and
want to know how to grow theirs like mine.
I usually ignore them lol
P. James "frontpage" Holland
Coach Comeback
ps. Did you know you can publish interactive polls on instagram too?  If you prefer, you can go to my account on your mobile here http://instagram.com/coachcomebackcomedy or just search for "coach comeback" and follow me, then you will see my current "story" feed. And you can answer the 1 question poll there.
pps. I manage the page in about 10 mins a day. And that is only a few days a week because I forget most of the time.
ppps. Instagram also gives pretty detailed analyitics. So I can show you views and how many new followers I get a day and even number of impressions I am getting.
you know what.. right as I was about to hit send.. I figured I would just take a quick screenshot and add to this email. I wasn't going to because I am lazy. I am typing this email on my computer and instagram is mostly only available on my mobile.
So that means I gotta go get my phone, take the screenshot, email it to myself, open my email, download the image, then upload to this email…. I guess I could have done it by now in the time it took me to write all of that….
anyway… see images below and above
(if you cant read the images… that is over 3million post impressions in the last 7 days!!! WOW! I hadn't even seen that yet myself)